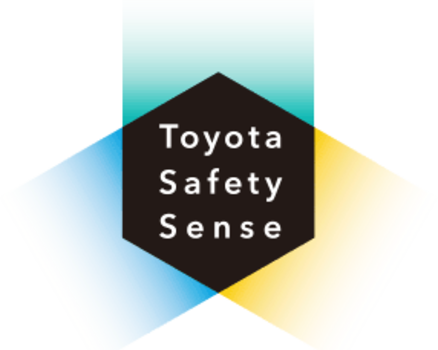 Laking Toyota
Toyota does not believe in charging extra to make your vehicle as safe as it could be. That's why 90 % of Toyota's best-selling 2017 models offer the automaker's new group of active safety systems: Toyota Safety Sense as standard equipment, and therefore at no extra cost.
Announced last October, Toyota Safety Sense technologies are designed to prevent accidents by warning the driver of a potential danger, but they can also intervene if you fail to react in order to avoid a collision.
"Advanced safety systems are typically included only on luxury vehicles – but we feel they're so important that everybody deserves to benefit from them. That's why we're democratizing advanced safety technologies – and will be including them on almost every model we produce," said Cyril Dimitris, Vice President, Toyota Canada Inc. "At the same time, we're introducing a comprehensive awareness and education campaign to help Canadian drivers understand these systems and experience them first-hand."
There are two Toyota Safety Systems available in the Toyota lineup, Toyota Safety Sense C and Toyota Safety Sense P.
Toyota Safety Sense C
Available on: Toyota Yaris Hatchback, Toyota Prius C and Toyota Corolla iM.
Systems:
Pre-Collision System
Lane Departure Alert
Automatic High Beams
The Toyota Safety Sense C active safety technologies are constantly keeping an eye on what is in front you as well as what is coming ahead and what your vehicle is doing while on the highway. If a vehicle is detected ahead, the pre-collision system will warn the driver, and it can also intervene if you won't be able to brake in time.
The lane departure alert system tells you if your Toyota vehicle is about to change lanes in order to allow you to correct its trajectory. Finally, the automatic high beams system will automatically switch to the low-beams when another vehicle is approaching in the opposite direction.
Toyota Safety Sense P
Available on: Toyota Corolla, Toyota Prius, Toyota Prius Prime, Toyota RAV4 and RAV4 Hybrid, Toyota Highlander and Highlander Hybrid.
Systems:
Pre-Collision System with pedestrian detection
Lane Departure Alert with Steering Assist
Automatic High Beams
Dynamic Radar Cruise Control
Like with Toyota Safety Sense C, the pre-collision system can warn you of a potential danger in front and even apply the brakes if needed, but with the Toyota Safety Sense P system, this technology can also detect pedestrians. The Lane Departure Alert system with steering assist will warn you if you are about to leave your lane, but steering assist can also intervene to keep you in the right direction. Finally, the dynamic radar cruise control system keeps a predetermined distance with the vehicle ahead when cruise control is activated.
To learn more about Toyota Safety Sense, contact us today at Laking Toyota!